We believe all human life is sacred and of inestimable worth in all its dimensions, including pre-born babies, the aged, those with disabilities, and every other stage or condition from fertilization to natural death.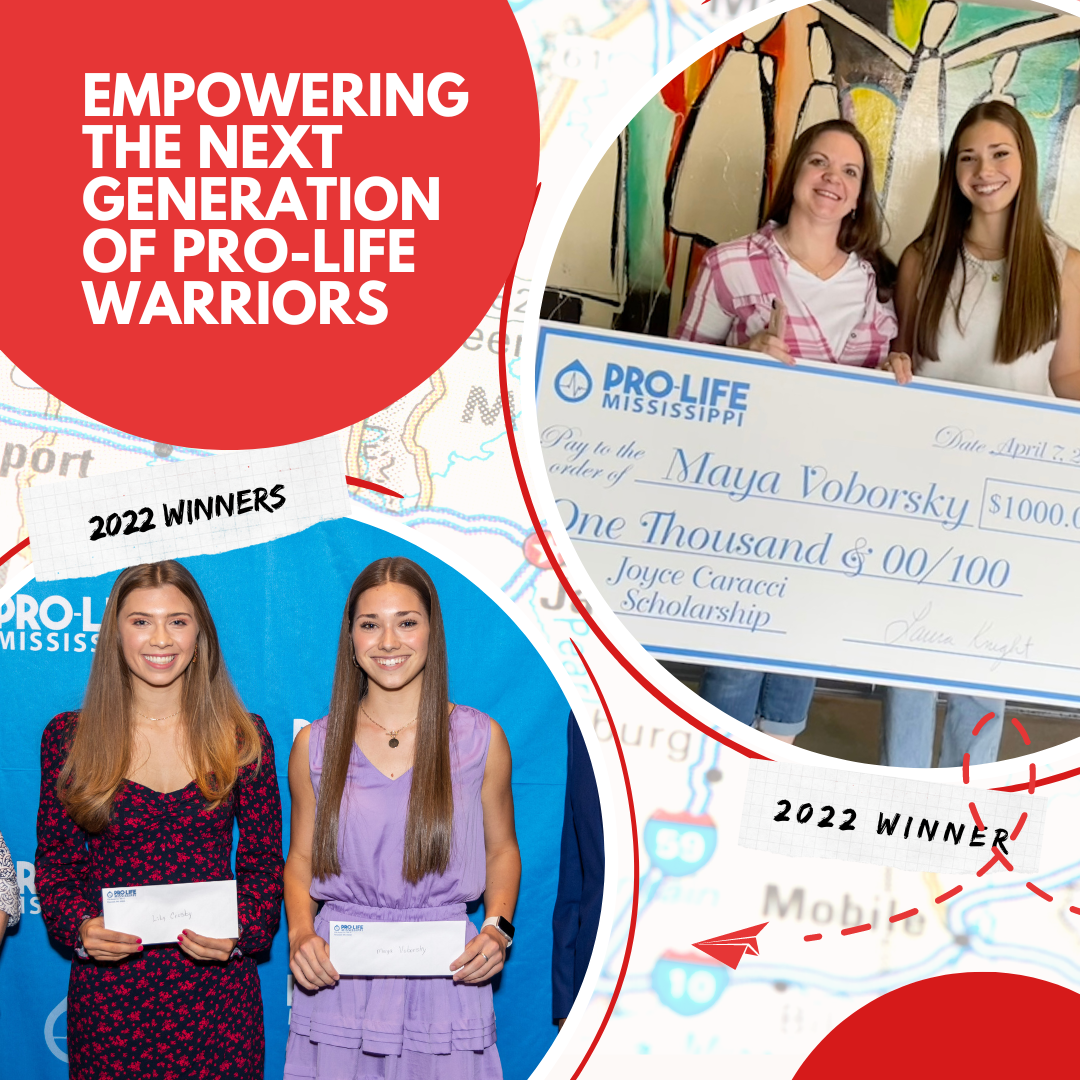 Joyce Caracci Scholarships
Pro-Life Mississippi offers two college scholarships to pro-life students applying for or already enrolled in a Mississippi college. Each applicant must have an active role in pro-life activities in Mississippi and a good relationship within their Christian community.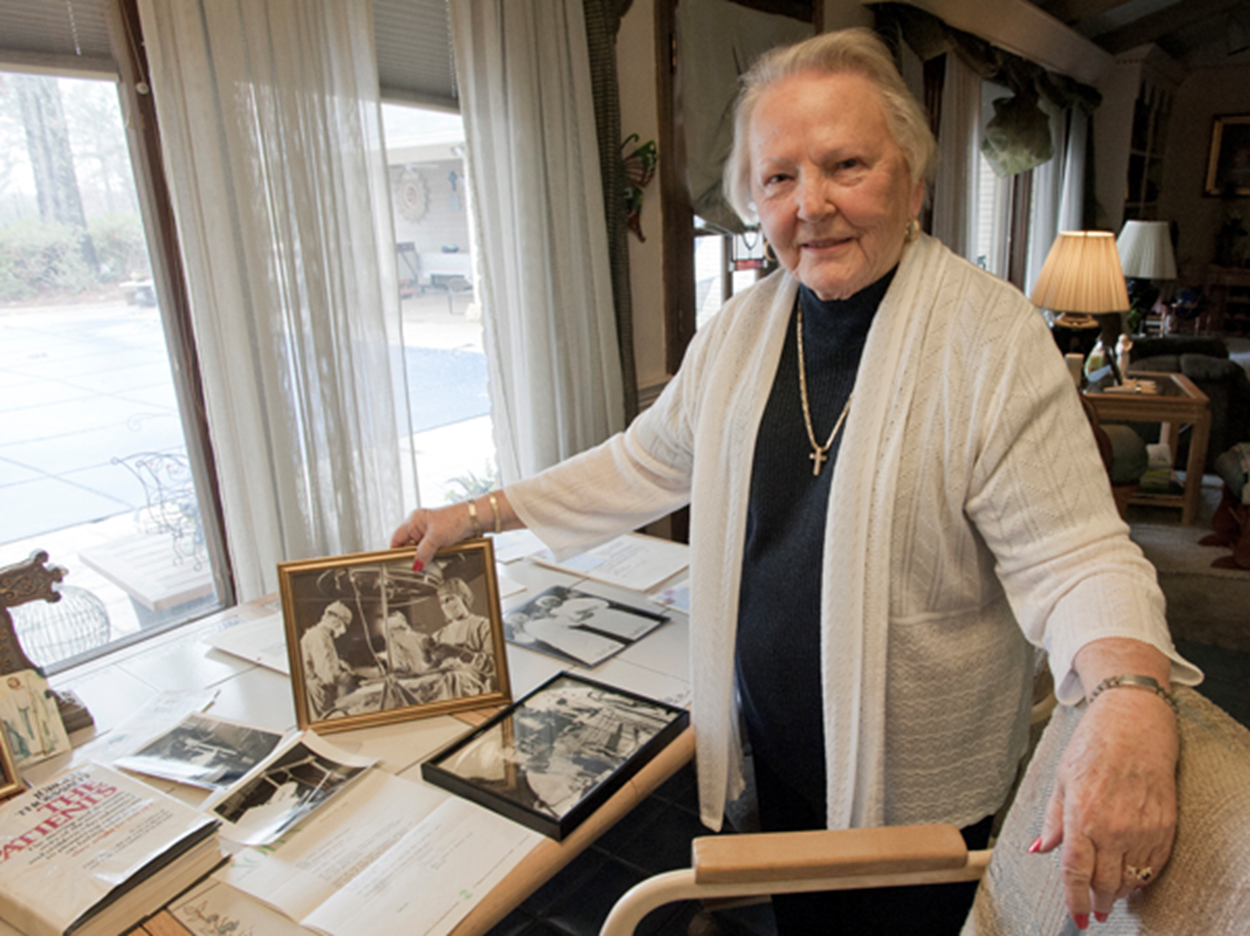 Who is Joyce Caracci?
Joyce Caracci was born into a sharecropping family in rural Neshoba County Mississippi where she graduated as "Miss Arlington High" class of 1950. Her lifelong commitment to health care, which had always been her calling, began with her studies at St. Dominic's Hospital in Jackson.
In 1976, Joyce, an experienced nurse, her husband, Victor, and a third person started the Sta-Home Health Agency, Inc. to provide home health care services in Mississippi. Joyce had strong Christian beliefs and was committed to helping those in need. She was passionate about children, child birth and pro-life, and contributed tirelessly both physically and financially to these causes.
Pro-Llfe Mississippi is pleased to offer the "Joyce Carraci Scholarships" as a memorial to our beloved benefactor Joyce Carraci.
Donate to The Scholarship
A proper education provides students with knowledge and truth which will allow them to serve themselves and the community throughout their lives.
Donations to Pro-Life Mississippi, a 50lc(3) charity, are completely tax-deductible. Any donations to the Joyce Carraci Scholarship are therefore completely tax-deductible. When you make a donation through our website for the scholarship please write "Scholarship" in the comment section of the donation page. If mailing a check please write "Scholarship" in the memo section on the check.
Please consider contributing to Pro-Life Mississippi. Our sole purpose is to "Save Lives". Thank You.