We believe all human life is sacred and of inestimable worth in all its dimensions, including pre-born babies, the aged, those with disabilities, and every other stage or condition from fertilization to natural death.
Resources for Churches
Your church can support our pro-life mission statewide!  In a post-Roe era, our state is hungry for the truth and for real testimonies brought by compassionate speakers.  We receive requests for speakers on a variety of topics, including fertility awareness, abortion recovery, and the sanctity of life. PLM Outreach ministries will reach over 4,000 people this year.  Our benevolence ministry has helped over 60 families and provided over $16,000 in financial assistance.
Our network of volunteers and members makes Pro-Life Mississippi the largest pro-life organization in Mississippi. Since 1984, we have been Mississippi's voice against abortion, infanticide, and euthanasia.
Ways your church can support Pro-Life Mississippi:
Add us to your monthly Mission Budget with at least a $50 monthly donation
Display pro-life brochures/materials in your church
Volunteer with us as an individual or a group
Color Me Pro-Life coloring book
Color Me Pro-Life offers a life-affirming coloring book for children.  The coloring book has 20 pages consisting of pages to color, crossword puzzles, word search, mazes, and more.  All designs and artwork were created by volunteer pro-life artists of various ages, using their gifts to protect the sanctity of life.
Copies are available for a donation of $1 each and can be picked up at our office. The shipping cost is extra. We can ship to anywhere inside the U.S. To order copies, contact our office at 601-956-8636 or email us at office@prolifems.org.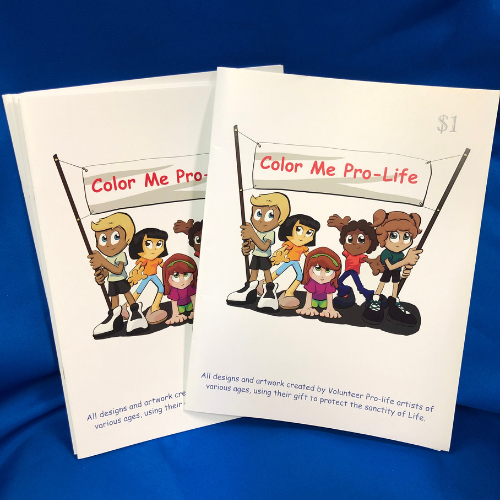 No one can force you to have an abortion
Forcing a woman to have an abortion, including a minor, is illegal in all 50 states.  The Justice Foundation's Center Against Forced Abortion (CAFA) provides educational resources to empower women and sidewalk advocates to overcome the threat of force or coercion.  Click here for a complete list of resources.
Benevolence Ministry
Pro-Life Mississippi's Benevolence Ministry is dedicated to the important and life-saving work of helping families meet their basic needs. We supplement the work of pregnancy centers and Embrace Grace groups in Mississippi by providing financial support for housing, utilities, and car payments to mothers and families. Each applicant must be referred to us by a pregnancy center or church-based Embrace Grace Group. For details please email us at office@prolifems.org.   Your donations to Pro-Life Mississippi allow us to help more people through this ministry.